Marksman 6×6 Octagon Combo
SIZE: 6′ x 6′
WEAPON: Gun / Crossbow
FITS: 1-3 People
WINDOWS: 8
SHOOTING RAILS: 3
WEAPON HOLDERS: 2
SHELVES 2
FEATURES
MARKSMAN SERIES
The multi-person Marksman 6×6 octagon hunting blind is not only one of our largest blinds but one of the ultimate blinds in the Shadow Hunter collection. Featuring an 8-sided octagon-shaped design, this blind boasts 360° sight and shooting range. FOUR over-sized 34″ x 10″ Shadow Hunter Silent Gun/Cross Bow Windows with shooting rails paired with FOUR  8″ x 24.5″ vertical corner windows optimize this multi-hunter blind for all types of hunting – gun, archery & cross-bow. Blind is also equipped with weapons holder. Upgrade options available.
Multi-person blind
8 total shooting windows: 4 vertical archery, 4 horizontal gun/crossbow
360° sight and shooting range
3 Shooting rails
2 Storage shelves
40″ door opening
Interior peak height of 77″
Interior/Exterior Locking Door Handle
Shipped Fully Assembled
Made in the USA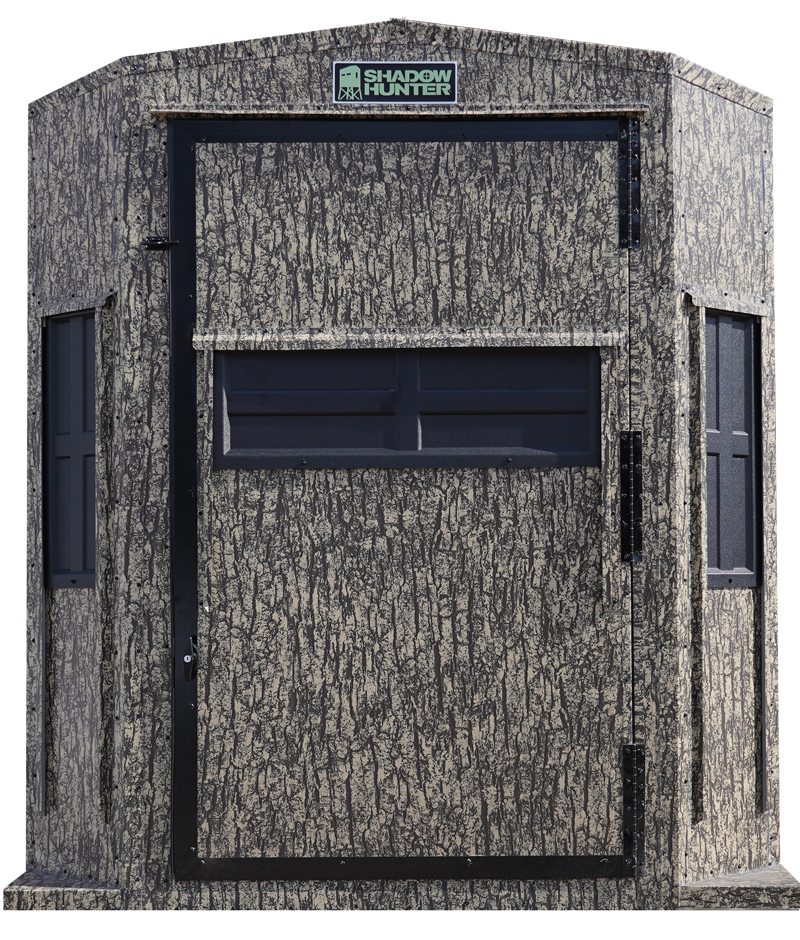 MARKSMAN®
The Marksman Series hunting blinds are quiet, they contain scent protection, they offer an exceptional field of view and shooting lanes, and feature the absolute best shooting-window system available.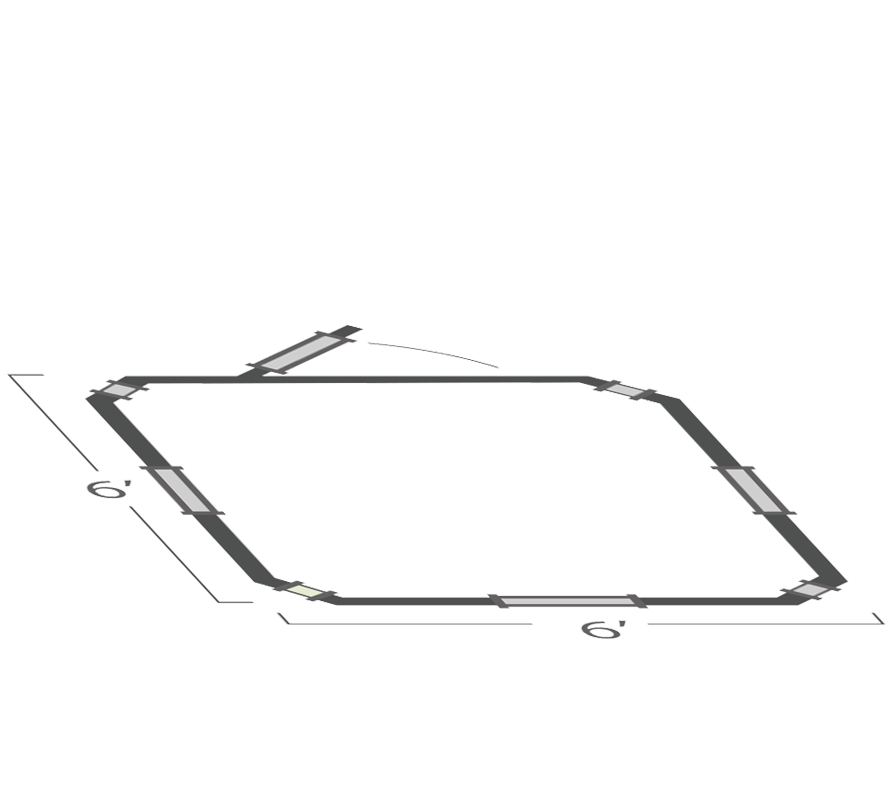 SPECS
Fully Insulated Walls & Ceiling
Rust Proof Aluminum Exterior
Carpeted Floor for Noise Reduction
Commercial Grade Waterproof Acrylic Floor Coating
Shadow Hunter Exclusive Vengeance™ Camo
Upper and Lower Air Vents
Large Interior Storage Shelf
Total View® 360 Blind Windows
Lockable Interior/Exterior Handle Door Latch
Universal Firearm/Compound Bow Holder
OUR HUNTING BLINDS
Designed for total comfort, constructed with advanced building materials and engineered for superior sight, sound and scent- containment these blinds are durable and effective. Now equipped with NEW larger window openings Marksman Series blinds are built in a variety of sizes and configurations making them more versatile than ever before. Perfect for all types of hunting.
[wpvr id="921″ width = "1200px" height = "600px" radius = "0px" ]
VIRTUAL TOUR
Use your mouse to see the 360° interior tour.
Jay Gregory
The Wild Outdoors
Shadow hunter blinds are really well made and are definitely designed by hunters. The window system is very hunter friendly, quiet, and deadly. Perfect for bowhunters. This blind is going to make late season very comfortable and successful.
READY TO BUY?
Start your Shadow Hunter Experience