SHADOW HUNTER BLINDS
ACCESSORIES
ACCESSORIES
FOR YOUR BLIND
Not all hunting blinds are created equal. Shadow Hunter Blinds were designed with this in mind and are easy to customize at home. Whether you are a gun, archery or crossbow hunter – or a little of each – you can customize your Shadow Hunter Blind to be equipped exactly how you want it.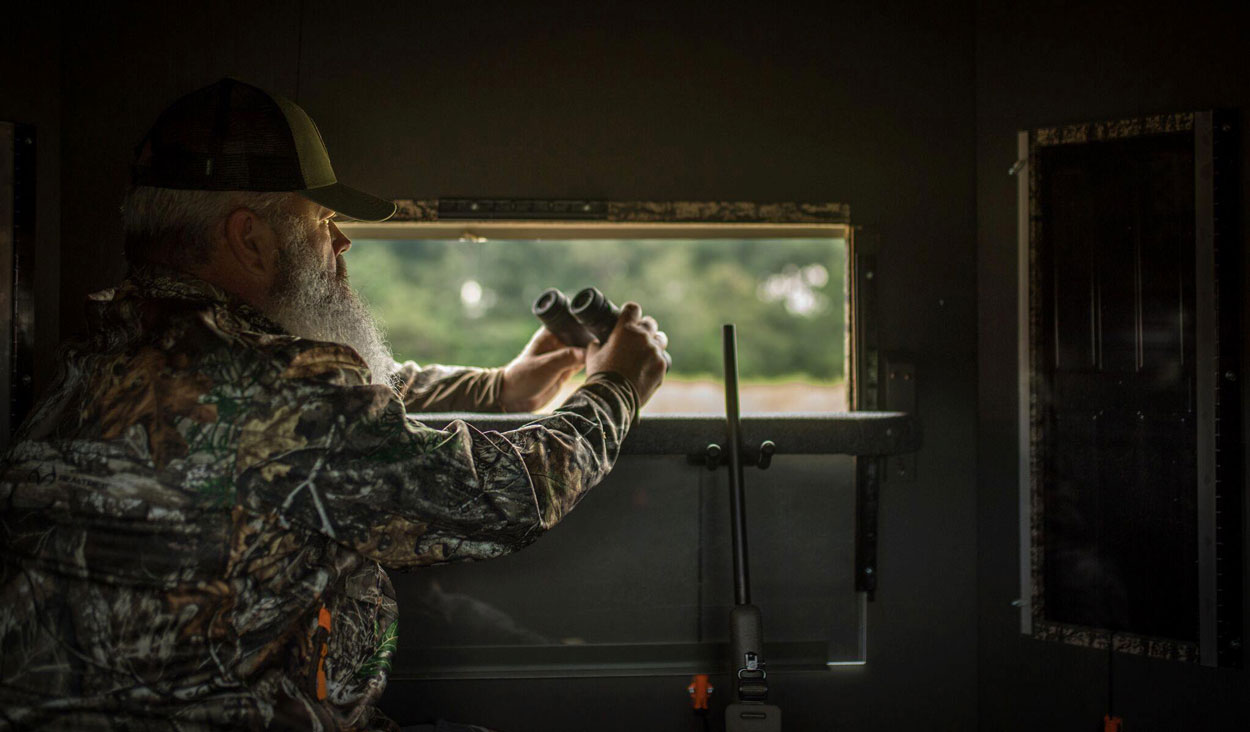 LADDERS & PLATFORMS
The Shadow Hunter® Adjustable Ladder Platform kit is designed to bolt up to any elevated platform made of dimensional lumber or Shadow Hunter Blind. The platform is constructed of high strength carbon steel tubing and powder-coated for durability and maintenance free longevity.  Vertical ladder handles are special high strength steel tubing oval-shaped for directional strength and structural integrity. The platform is constructed from commercial grade expanded metal for stability and long durability.
SHOP NOW
Start your Shadow Hunter shopping experience.