Marksman 4×6 Combo
$2,040.00 – $3,280.00
SIZE: 4′ x 6′
WEAPON: Gun / Crossbow
FITS: 1-2 People
WINDOWS: 6
WEAPON HOLDERS: 1
SHELVES 2
FEATURES
MARKSMAN SERIES
Designed for total comfort and built with professional-grade quality, the new collection of Shadow Hunter Marksman Series blinds are simply the best blinds we've introduced yet. Constructed with advanced building materials and engineered for superior sight, sound and scent containment, these blinds are durable and effective. Now equipped with NEW larger window openings, Marksman Series blinds are built in a variety of sizes and configurations making them more versatile than ever before and perfect for all types of hunting.
The Marksman 4×6 blind fits into the bed of a standard full-size pickup. It is designed for all-season hunting with six horizontal shooting windows, two on each side and one on each end.
1-2 person blind
6 total shooting windows all-purpose horizontal universal; two each on the sides, one each on the ends (24.5" x 14")
Two shelves (one corner, one upper)
One weapon holder
32″ door opening
Interior peak height of 77″
Interior/Exterior Locking Door Handle
Shipped Fully Assembled
Made in the USA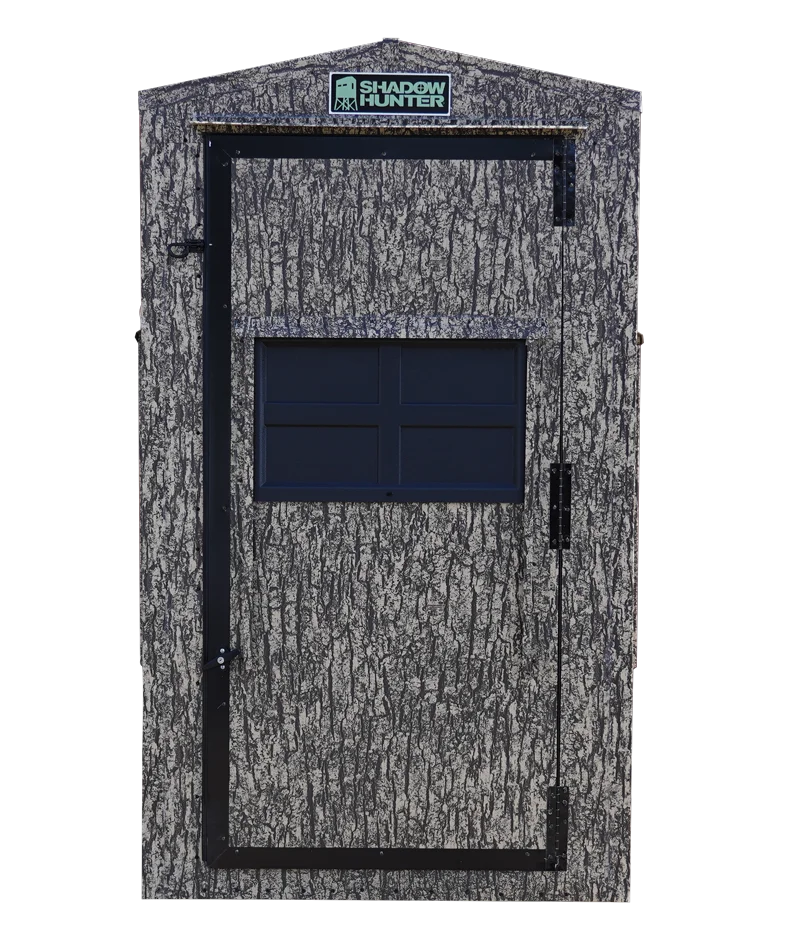 MARKSMAN®
Marksman Series blinds feature fully insulated and structurally engineered aluminum exterior walls, wall-to-wall carpeting, peaked roofs, large entry doors, rodent-proof flooring, interior shelving, upper and lower ventilation, and our advanced Shadow Hunter Silent Window System with patented Speed Cinch®.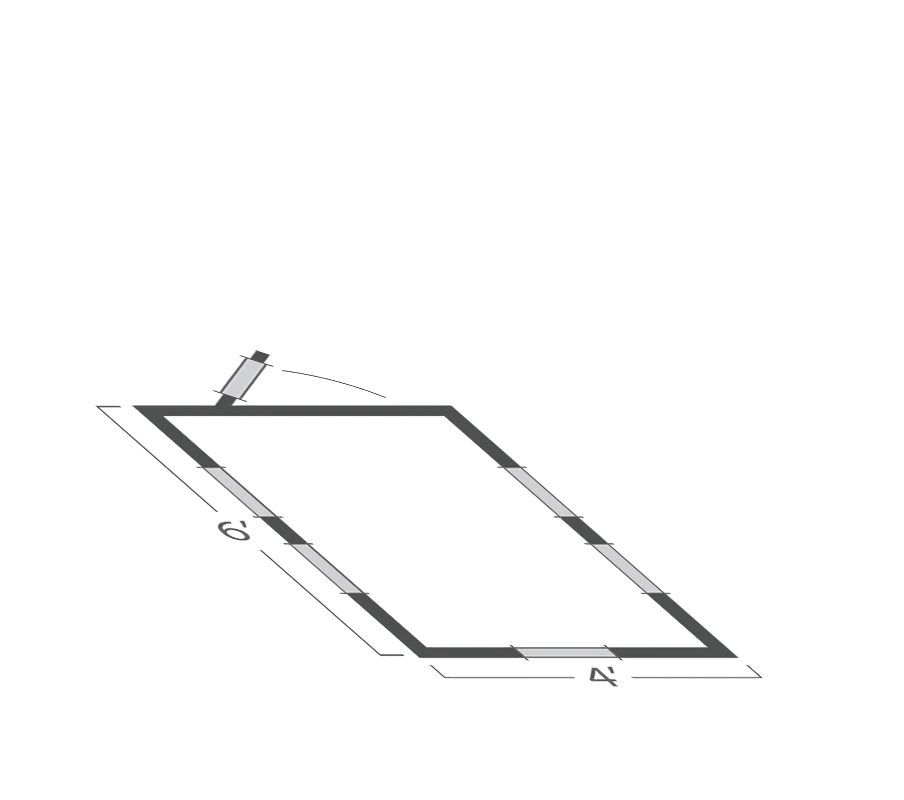 SPECS
Fully Insulated Walls & Ceiling
Aluminum Rust Proof Exterior
Shadow Hunter Exclusive Vengeance™ Camo
Shadow Hunter Silent Window System™
Upper and Lower Air Vents
OUR HUNTING BLINDS
Marksman® Blinds feature a new interior composite panel system that offers a total blackout effect and is resistant to thermal transmission. Each panel provides superior sound and scent protection, and is weather and temperature resistant: will not mold, rot, or delaminate.
[wpvr id="916″ width = "1200px" height = "600px" radius = "0px" ]
VIRTUAL TOUR
Use your mouse to see the 360° interior tour.
Gregg Ritz
Hunt Masters
Shadow Hunter blinds allow me to endure the harshest of weather conditions and remain scent free to harvest even the most elusive of bucks.
READY TO BUY?
Start your Shadow Hunter Experience