FEATURES
SCOUT TREE STAND SEAT
Hunt Comfort's Ergonomically Designed Hunting Tree Stand Seat with GelCore technology
Hunt Comfort's Scout is an ultra-premium gel seat that is ergonomically designed to place all-day comfort where it is needed the most. By embedding two elliptical gel pads in three layers of specialized polyurethane foams, we created a remarkable level of comfort in a super portable seat. Scout comes with a set of FC-1 snap connection points on each side and one on the back. These connections are handy for securing the seat to tree stands or packs. Scout is built by hand in ComfortTEX outdoor seating fabrics developed by Hunt Comfort. Available in Realtree Xtra camouflage with an abrasion-resistant GripTek bottom.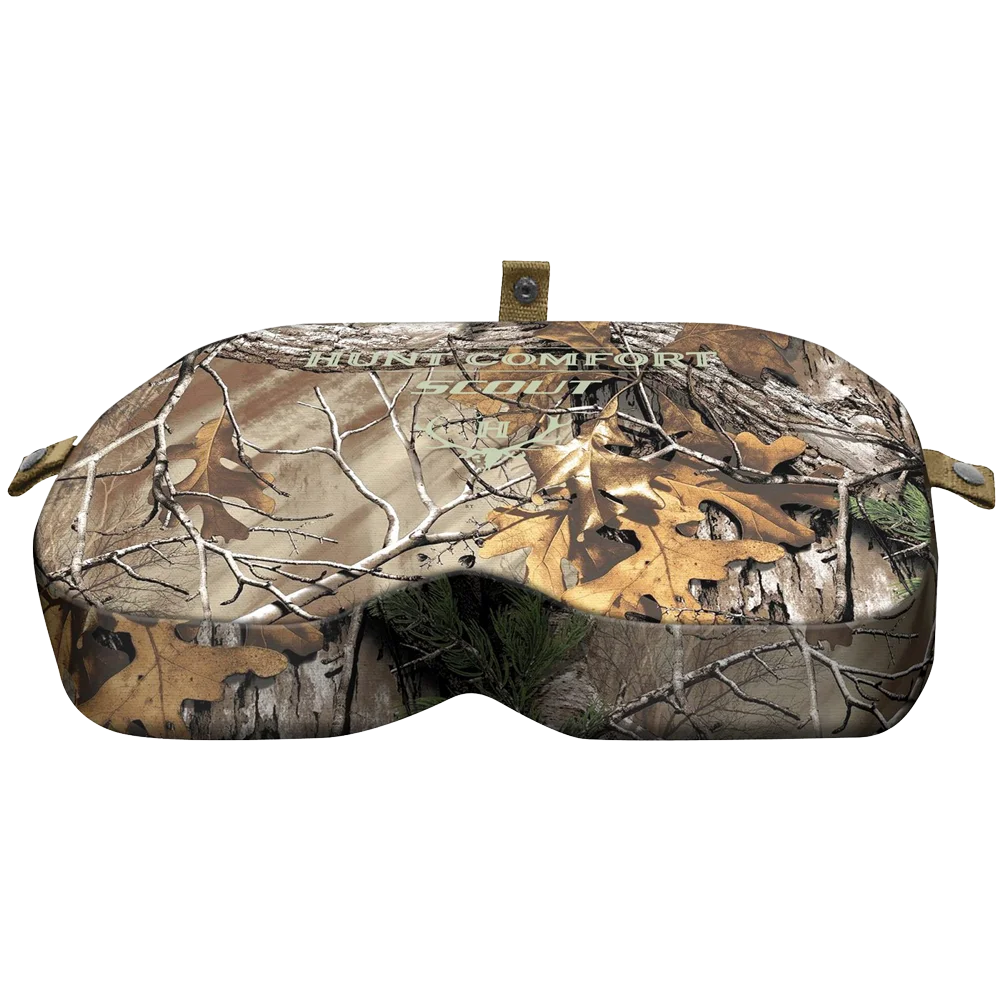 SCOUT TREE STAND SEAT
Hunt Comfort's Scout is an ultra-premium gel seat that delivers hands-free hunting. Scout is a perfect match the demands of predator and turkey hunters. Scout is a GelCore seat trimmed down to an ergonomically shaped design that weighs in at a mere pound and six ounces. Scout is a perfect fit for stalk hunting and is made to run and gun.
SPECS
Triple density foam system
Two elliptical GelCore memory pads
Temperature controlled – it will not freeze or melt in extreme temperatures.
Hand sewn with our waterproof and noise reductive ComforTex Fabric
FC-1 snap attachment points
READY TO BUY?
Start your Shadow Hunter Experience