FEATURES
GelCore Mesh chair
Total comfort seating while hunting inside a blind. The GelCore Mesh chair includes GelCore Technology, which allows the chair cushion to become more comfortable the longer you sit by eliminating pressure points for ALL DAY comfort. GelCore helps with temperature regulation – keeping warm in low temperatures and cool in high temperatures. The GelCore Mesh chair relies on threaded height adjustment. Unlike hydraulic height adjusted, the threaded adjustment will not be affected by extreme temperatures. Weight capacity of 350lbs.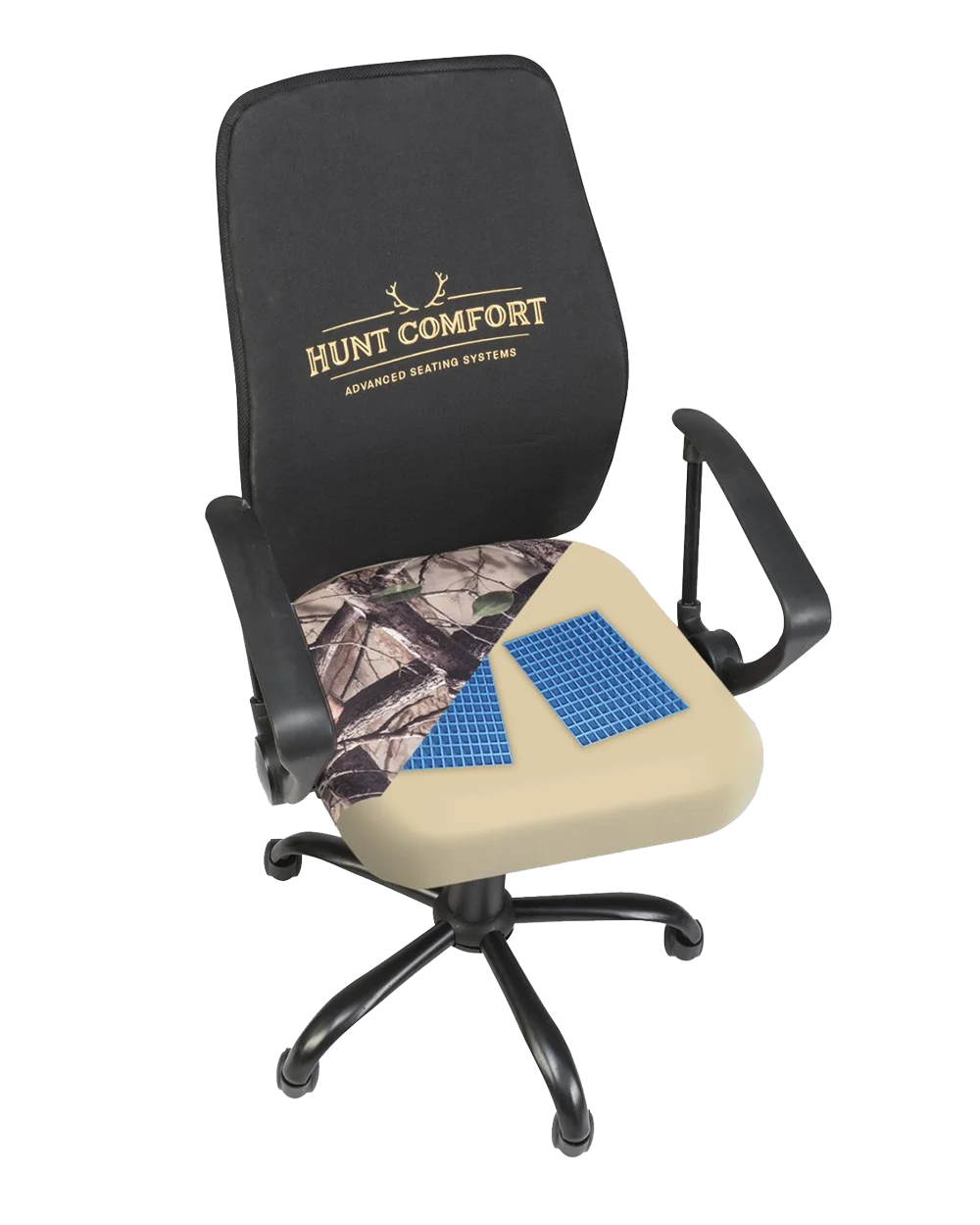 BEST SEAT IN THE WOODS
Hunt Comfort's GelCore formula is for the hunter who wants the
very best seat for all day comfort. Hunt Comfort created the state of the art solution by embedding gel pads in specialized polyurethane foam. The result is a remarkable level of comfort in a super portable seat. GelCore eases discomfort and helps relieve the fatigue of sitting still while hunting
SPECS
GelCore memory technology
Stays cool at high temperatures
Stays warm at low temperatures
Eliminates pressure points for ALL DAY comfort
Threaded height adjustment
Tilting backrest and seat
READY TO BUY?
Start your Shadow Hunter Experience